Welcome to the CUSP London Homepage
The Centre for Urban Science and Progress London (CUSP London) is an interdisciplinary research and education centre bringing together expertise from across King's College London and the University of Warwick in the area of Urban Informatics, applying quantitative and computational approaches to understanding and improving cities, with extensive collaboration with public sector city authorities and other external bodies to ensure strong social impact.

Professor Nick Holliman joins CUSP London as the Director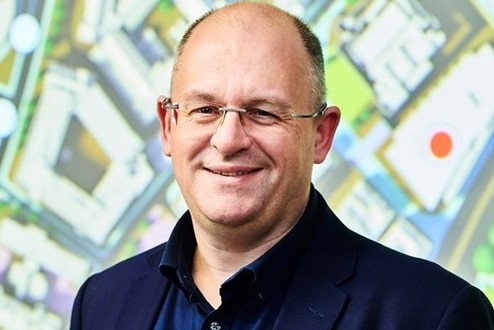 In January 2022, Nick Holliman joined the Department of Informatics as Professor of Computer Science and Director of CUSP-London. Nick brings academic and industrial experience in the research and application of Data Science and AI and will provide strategic leadership for CUSP's impactful links within the university and its external collaborators.
I am excited to be joining King's to take on this timely and fascinating role. Effective, trustworthy collaborations between machine systems and humans have never been more central in solving problems in the real world. I look forward to working to demonstrate how human-machine teaming can broaden the positive impact of technology for our partners in and beyond London."
About Nick:
Nick completed his BSc (Hons) in Computing with Electronics at Durham and his PhD in supercomputing methods for computer graphics at Leeds with IBM UK. He has worked in industrial R&D at Sharp Laboratories, Oxford and is joining King's from Newcastle University where he was appointed as the first Full Professor of Data Visualization. Nick researches the science and engineering of visualization and visual analytics, addressing the fundamental challenges of visualization in successful human-machine teaming. He has demonstrated how novel visualization methods work in practice in scalable cloud-based software tools and award-winning 3D visualizations. Nick has experience delivering global commercial impact from research outputs of both industrial and academic laboratories. Nick led the Scalable Data Science group at Newcastle and was visualization lead for the Newcastle University Centre of Research Excellence in Data. He is a Fellow of the Alan Turing Institute, where he co-founded and co-convenes the Visualization Interest Group.
Dr Yijing Li - Interim Director of CUSP London - shared her excitement at this appointment:

We are exhilarated to welcome Nick to join CUSP London in Informatics, bringing in his leadership experience and expertise into King's and looking forward to working with him in the interdisciplinary education and research community
CUSP London Urban Lab partnership wins Royal Geographical Society award for Excellence in Local Government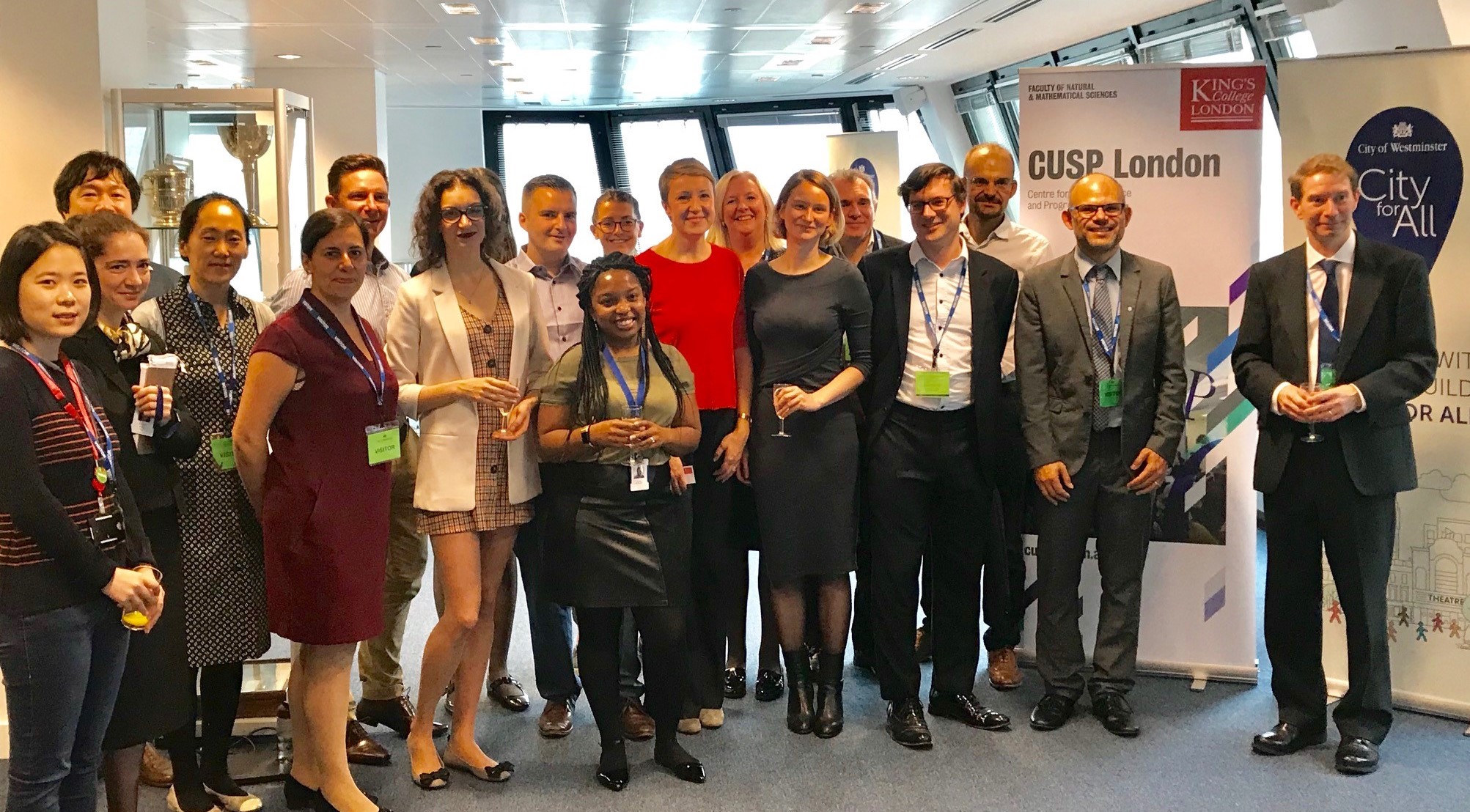 Group photo taken in 2018 at the official signing of the Statement of Intent between CUSP London and Westminster City Council.
The work of students and researchers at CUSP London in using data to improve Londoner's lives has won the 2020 Geography in Government Awards. See more about the Award
Please click here to see more about the events we hold Events page
Please click here to see more about our Research on Covid-19 Research page